hello everyone ^_^ im new to this community because im actually planning on cosplaying for real to conventions (as in, not just half-assing stuff XDD) and i need some reference pic help and possibly some concrit on some makeup... because i want to make this good! as good as i can make it!

anywho, im cosplaying kisaki in a costume that, as far as i know, was only a photoshoot costume and not used to anything else. that being said, good references are hard to find. i have a good idea about the front and top of the costume, but not of the bottom.

also, under the cut, me doing some kisaki makeup... i think it came out well, but any suggestions are definately welcome.


im making this costume... and i think i have all the scans of it in magazine articles, but i dont have any live pictures, offshots (other than from kisaki's blog) or video to see the bottom or back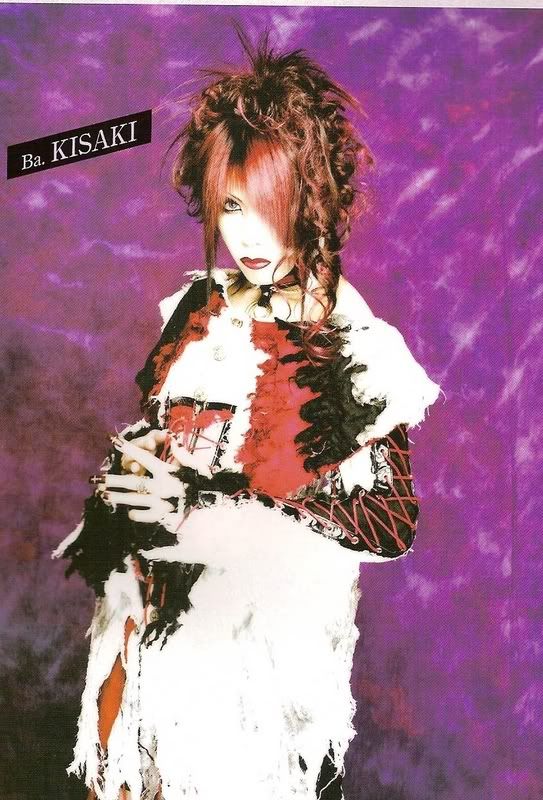 and, as for the makeup, this is what ive been able to come up with doing... ignore the fact that my hair covering the wrong eye. i have terrible depth perception in my right eye, so im not really willing to grow out my bangs, re-cut them and then be running into everything... so i will have to be mirror-kisaki XD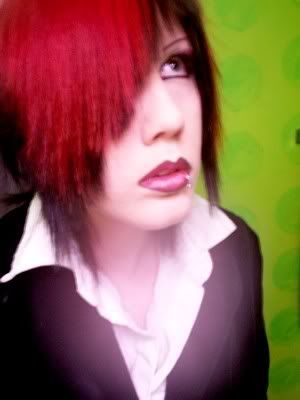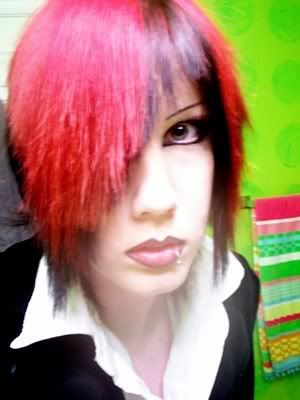 my bathroom's lighting likes to eat colors, so i have some funky filters on this one... but color isnt a problem for me... if im not doing the actual contours of the makeup correctly, then perfect color wont help it.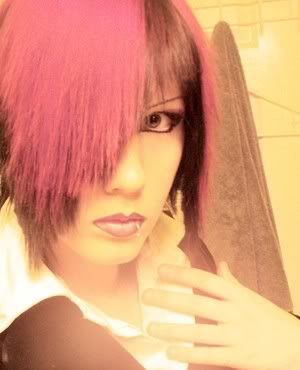 also, if anyone who knew of my previous cosplay plans and are wondering what happened to them... well... kodoku mousou tsubasa is too revealing and i need some extra money from my parents... i know they would not let me wear that in public. as for yokan toshiya, i cant find the shoes and i dont really want blue hair again... and i also dont think i can lose enough weight for that to look right on me.

thanks in advanced... i hope this community isnt completely dead... and i will probably x-post this if i can think of anywhere that might also be a good place to find help...